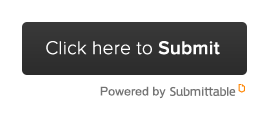 WE'RE ON HIATUS. SUBMISSIONS CLOSED UNTIL FURTHER NOTICE.
Two Ways to Submit: 
We accept articles, reviews, interviews,

infographics, videos, podcasts,

 and art Feb – May and Aug – Nov.

Submissions will be closed Jun – Jul and Dec – Jan.
We only consider work submitted through appropriate categories in our Submittable Account. Unless otherwise requested, manuscripts sent by email will be deleted unread. Work submitted when submissions are closed will be rejected unread. Please don't send us angry emails. If submissions are closed, we're not reading. Our volunteer staff is small and we need a little break now and then.
Please upload files in Rich Text Format (.rtf) or as Word Documents (.doc).
Original submissions: With the exception of art, we only publish work that has not been published elsewhere, including blogs or personal websites. It should go without saying, but we have to say it: We only publish ORIGINAL work, which means work that belongs to you because you and you alone created it. Or work that you have collaborated on with one or more artists, both/all in agreement. We accept no responsibility for misrepresented work. We flatly reject any work that is plagiarized from other artists. By submitting your work to Change Seven Magazine, you are telling us that this is your own work and that you accept full responsibility for its veracity, regardless of its genre; that any claims, allegations, charges, or damages that are made in regard to your work are your responsibility alone; and that Change Seven Magazine, its owners, editors, staff, contributors, partners, and affiliates are excluded from any and all encumbrance, liability, or obligation of any kind to make any necessary amends. We reserve the right to remove any work from our site that we have, in good conscience, accepted if it is later revealed to be misrepresented in any way. Period.
Disclaimer: The views expressed on this site are not necessarily the views of Change Seven Magazine, its owners, editors, staff, contributors, partners, or affiliates. Change Seven seeks to offer a wide range of perspectives, opinions, and voices from all human experiences, regardless of age, race, gender, sexual orientation, physical ability, political, religious, ethnic, cultural, or other identifiers. We invite views from all perspectives. Our only criterion is excellence in writing. We do, however, reserve the right to refuse to publish any work that may be deemed harmful, slanderous, or malicious, regardless of how well written it is.
Simultaneous submissions: We welcome simultaneous submissions, but please notify us immediately if your work is accepted elsewhere. And please withdraw your work from our system. Thank you.
Literary Journal Aesthetic: We like dark, muscular poetry and prose. Language is important. Your submission should be a highly burnished object of artistry that grabs us by the guts and claims us. We like work that takes risks, that is morally unflinching, not for the sake of spectacle but for some daunting and tender rendering of truth. That is not to say we don't also admire subtlety and quieter pieces of work. We love those, too. Humor as well. Just make it matter. Give us something that in some way resonates with us deeply like only the human heart in conflict with itself knows how to do.
Poetry: Please send up to 5 poems, and load them into our Submittable system as ONE ENTRY. Poems submitted separately will be rejected unread. In other words, we should see your name in our system only once. Cool? Thanks. Poems should be single-spaced and no longer than two pages each. We encourage prose poems that format easily on WordPress. Complicated formatting is discouraged.
Flash Fiction: We accept flash fiction up to 1,200 words in length. Please submit up to 5 flash pieces and load them into our Submittable system as ONE ENTRY. In other words, we should see your name in our system only once.
Short Stories: Submit one short story up to 5,000 words in length. We no longer accept novel excerpts.
Creative Nonfiction: Submit one personal essay up to 5,000 words in length. We prefer work that offers some reflection.
Photography and Visual Art: Please submit up to 10 images and a link to your website where we can view more. Title or number images so we can identify work that may interest us.
In addition to photography and traditional visual art, we are extremely interested in mixed media art images, audio and video compositions, textiles, sculpture, and any other art you think might appeal to us. If you're not sure, try us!
Interviews: Change Seven accepts completed interviews with writers and poets, editors, literary agents, and publishers. We are also now accepting interviews with musicians, artists, activists, and other persons of interest to an arts-based literary magazine. Interviews should be 1,250-2,000 words in length and include a photo of the subject being interviewed as well as appropriate links. Be sure to include your own bio and author's photo as well.
Book Reviews: Change Seven accepts well-written reviews of literary novels, essay collections, short fiction collections, anthologies, and poetry collections. Our first preference is to review work published by small press publishers, but we're evolving and will now consider books from traditional publishers. Subsidy presses, vanity presses, and self-published titles are not currently being considered. Reviews should be 750-1,250 words in length and include an image of the book's cover as well as appropriate links. Be sure to include your own bio and author's photo as well. Reviewers should disclose any personal connection to books they review.
Articles and Infographics: Send us your well-researched, well-written nonfiction articles covering any of these topics: culture, food, fashion, books, music, art, politics, environment, science, medicine, education, social justice, work-life, travel, articles about the craft of writing. We would love to see more work about the literary festivals and conferences you're attending. If you're going anyway, why not give us the scoop? We are interested in humorous, light-hearted articles about arts & letters as well, which may take the form of lists or infographics. Top Ten lists that are treated creatively and humorously that will appeal to readers who have time for a quick scan until they can return later to read more immersive content on our site are appealing. Originality is important. So too is share-ability on social media. Work should be no longer than 2,000 words and provide related photos, audio, or video. In your cover letter, tell us about your experience as a freelance writer, journalist, or blogger. References to other sources should be included as footnotes or an attached bibliography.
Videos & Podcasts: We would love to hear about your videos and podcasts. Send us an email.
Pitch Us a Series: Change Seven is actively assembling a diverse group of talented contributing writers with unique voices. If you are a successful blogger, essayist, or journalist able to produce 1-2 distinctive articles per month, we'd love to hear from you. In no more than one double-spaced page, pitch us your idea for a new series, along with one 1,500-2,000 word sample. Be sure to tell us why you think your series fits well with Change Seven.
Editing: We reserve the right to edit any work appearing on our site. Submitting with us means you're okay with that. We will notify you if we feel there are substantial edits necessary, but tiny typos and the like will be corrected without notice.
Response Times: We try to read as quickly as possible, but the volume of submissions we receive may sometimes take us longer than anticipated. Please be patient. We select art after we've chosen poetry and prose, so artists please allow us a bit more time. If you have not heard from us in four (4) months, please feel free to email us asking for a status update.
Rights: Change Seven acquires North American First Serial rights and First Electronic Rights of accepted work. We respectfully request that authors wait to republish online or in print in the United States or Canada for 30 days after its exclusive appearance on the Change Seven website. Copyright is asserted on behalf of the author, and all reprint rights revert to the author/artist 30 days after publication. Please acknowledge Change Seven in any subsequent printing of the material. We reserve the right to archive work on our website and to print work appearing in Change Seven in future anthologies. If work is reprinted in anthology form, contributors will receive two copies. Authors retain the right to publish the material in other journals, in other anthologies, and in any other format they choose 30 days after publishing with Change Seven.
Publishing with Us: Change Seven seeks work that represents the full range of human experience, including those from all genders, races, and cultures. Our only criterion is excellence in writing.
Payment: While we wish we could pay writers for their valuable work, we too are unpaid and are simply unable to offer any remuneration except publication. We hope that the quality of our journal and the exposure writers receive here will serve as a small token of our appreciation. If work is later published in a print issue, contributors will receive two copies of the issue in which their work appears.
---
How to Get Your Book Reviewed: Authors and publishers who wish for us to consider reviewing their work should query the editors first. At this time, we do not review self-published work. Sending an ARC does not guarantee your work will be reviewed.